Our world may continue to change but our mission remains the same:
Equip Christ's Church and Impact Our Community
National Foster Care Awareness Month
We recently heard that there are over 1200 in the New Hampshire Foster Care System. That is a lot of children in need. Jesus would classify these children as orphans, and we know what he says about orphans. His people take care of them! The good news is that everyone can be involved in the Foster Care System. What role will you play in helping this group of children in need?
Get Involved in Fostering
Welcome
Welcome to FBC. We are a church for those who are hurting, for those who may be doubting their faith, for those who want to learn what it means to follow Jesus in real and practical ways. If you've been told you aren't good enough, your faith isn't right, or you don't have it all together, we are the place for you.
Maybe you are just looking for a community to belong to. FBC can be that place. We are a family that is a mix of new and experienced followers of Jesus. There is always room for your and your family.
FBC is a space where followers of Jesus can help one another grow in faith and their relationship with one another and with God. You don't have to have it all together to come here. In fact, we don't expect you to! You are welcome to come as you are.
Be Our Guest
Guests bring a smile to our faces because we love meeting new people. Whether you are joining us just one time or plan on making FBC your home, we would like to get to know you better. Click the link below to get to know us better and let us get to know you as well.
Learn more about FBC
Text Me Directions
Enter your full mobile number. Standard messaging rates may apply.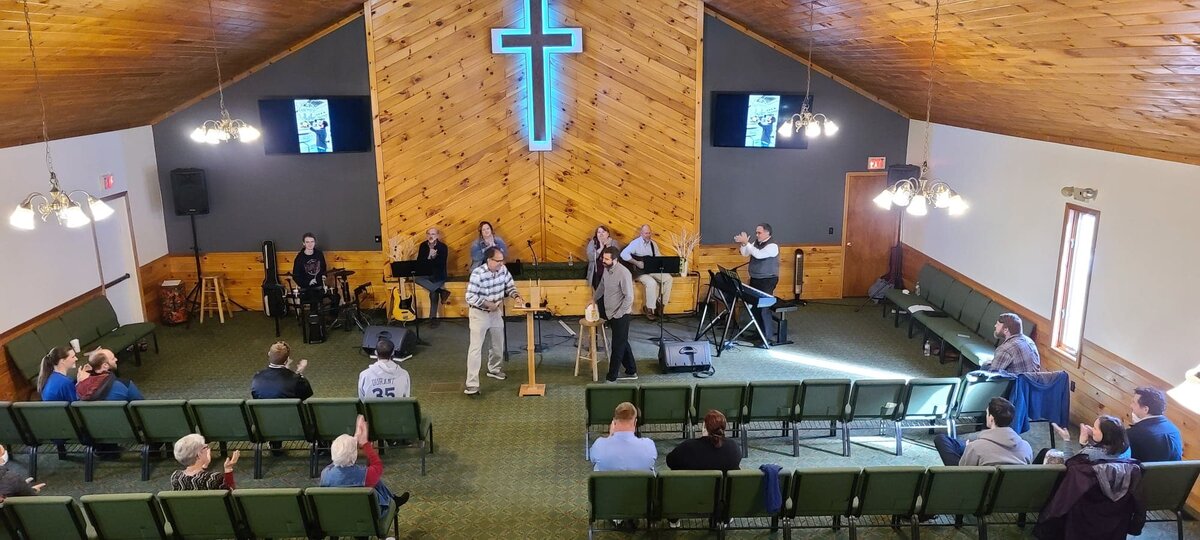 Worship Gatherings
Worship gatherings are the primary way we gather as a church to worship together, learn the Scriptures, pray for one another, and create space to hear from the Spirit. We also gather in similar age groups and stages of life to grow together.
What we believe
Ways to Get Involved
A growing disciple is an engaged disciple. Take the next step in your journey and get involved in one of the many FBC ministry opportunities. Discipleship, kids ministry, missions, etc.
Get Involved
Financial Support
Faith Bible Church exists to equip Christ's church to impact our communities. Help move the FBC mission forward through giving. We thank you for your help in partnering with us to accomplish this mission.
Support the Mission